Have this in our dogs travel bag to always have on hand. Perfect and gives some piece of mind
danielle
For the price, given everything that it contains and it's quality it is a great and a MUST HAVE. Just keep it organized because it's got many products.
Enrique
This product comes with everything you would need if you travel with your pet for everyday use and emergencies.
Arica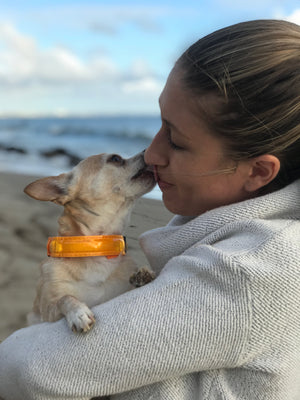 we are rayco
At Rayco International, we want to ensure your peace of mind and your pets safety. Inspired by our own chaotic fur family, we know accidents, emergencies and life happens. So we created pet safety products, and are still in the making of new products to give your furry family the peace you deserve.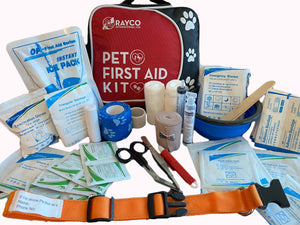 Our pet first aid kit
We created our Pet First Aid kit in hopes to aid people in feeling more safe owning a pet. We wanted to make something affordable and helpful to the responsible pet owner. The best thing is, you can take it anywhere! On hikes, adventures, or the comfort of your home, our kits were made compact.
take me there!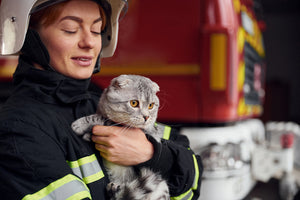 led collar with attached id tag assist rescue workers in identifying your pet quickly because the id tag is sewn on! all you have to do is write the name and number, very easy, especially when time is limited. fact:
Written by two ASPCA experts and published in the September 2011 issue of Preventative Veterinary Medicine, the study found that while 80 percent of pet owners report that they believe it is either very or extremely important for animals to wear ID tags, only 33 percent of that population report always having ID tags on their pets. www.aspca.org
LED Collar with ID tag
This collar is for emergency use or can be used to walk your dog at night. More importantly it is ready to use in case you don't have an ID with collar ready.
Our Emergency pet first aid kits can assist all agencies of rescue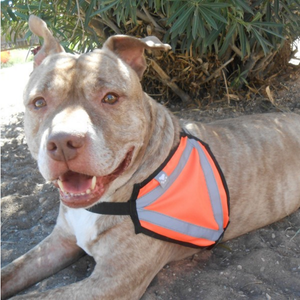 The reflective Pet Safety Vest, with reflective stripes, is constructed of a bright orange colored, light-weight nylon material with highly...
Learn more
This section doesn't currently include any content. Add content to this section using the sidebar.